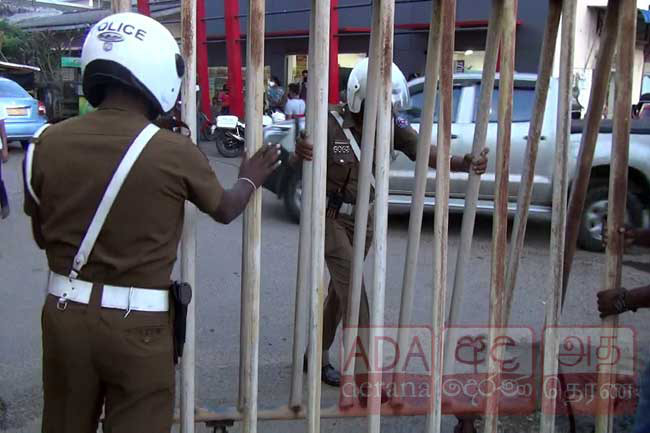 June 20, 2021 06:09 pm
The isolation orders issued on 81 Grama Niladari Divisions will be lifted tomorrow (June 21), the Head of National Operations Centre for Prevention of COVID-19 Outbreak (NOCPCO), Army Commander Shavendra Silva said.
The isolation will be lifted at 04.00 am tomorrow morning.
Meanwhile, 24 Grama Niladari divisions of 12 districts will be under isolation from 04.00 am tomorrow.
Accordingly, the following areas will no longer remain under isolation:
Isolation of 82 GN divisions lifted by Adaderana Online on Scribd
Disclaimer: All the comments will be moderated by the AD editorial. Abstain from posting comments that are obscene, defamatory or slanderous. Please avoid outside hyperlinks inside the comment and avoid typing all capitalized comments. Help us delete comments that do not follow these guidelines by flagging them(mouse over a comment and click the flag icon on the right side). Do use these forums to voice your opinions and create healthy discourse.
View entire news on