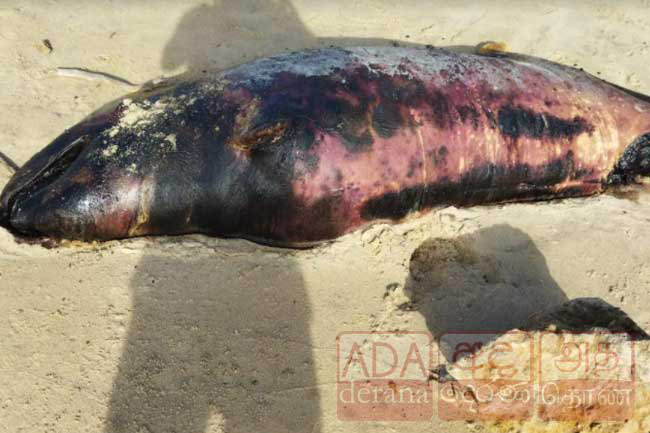 June 20, 2021 02:44 pm
The body of a dead whale with burn injuries has washed ashore on the Musali Karadikuli beach in Mannar yesterday (June 19).
Fishermen in the area said that a carcass of a whale about 12 feet long had been washed ashore.
On previous occasions, several bodies of dead turtles had turned up in the beaches of Silawathura, Musali, Vankalai, and Arippu.
Fishermen suspect that the animals may have died due to the impact of the 'X-Press Pearl' vessel that caught fire near the Colombo harbor.
Disclaimer: All the comments will be moderated by the AD editorial. Abstain from posting comments that are obscene, defamatory or slanderous. Please avoid outside hyperlinks inside the comment and avoid typing all capitalized comments. Help us delete comments that do not follow these guidelines by flagging them(mouse over a comment and click the flag icon on the right side). Do use these forums to voice your opinions and create healthy discourse.
View entire news on